We enjoy a rich trail system in our home state of North Carolina where we are headquartered. In fact, many do not know that North Carolina has it's very own long trail that is a smidge over half as long as the Appalachian Trail.
The Mountains to Sea Trail is more than just a walk in the woods, it's a truly cultural experience that traces all that is North Carolina. Starting at Clingman's Dome, the trail descends out of the Blue Ridge Mountains and meanders through small piedmont farms, coastal swamps, colonial towns, changing textile villages, and finishes with a refreshing walk up the barrier islands.
In March, Our State Magazine will be featuring the MST as it's cover story with a jaw dropping 22-page photo essay of sites and stories from across the trail. We got a sneak peak and we were so captivated by the beautiful job they did that we got special permission to share it with you guys. So we invite you to take a tiny little timeout from your final pack shakedowns and last minute A.T. prep, to indulge yourselves in day dreams of possible future adventures.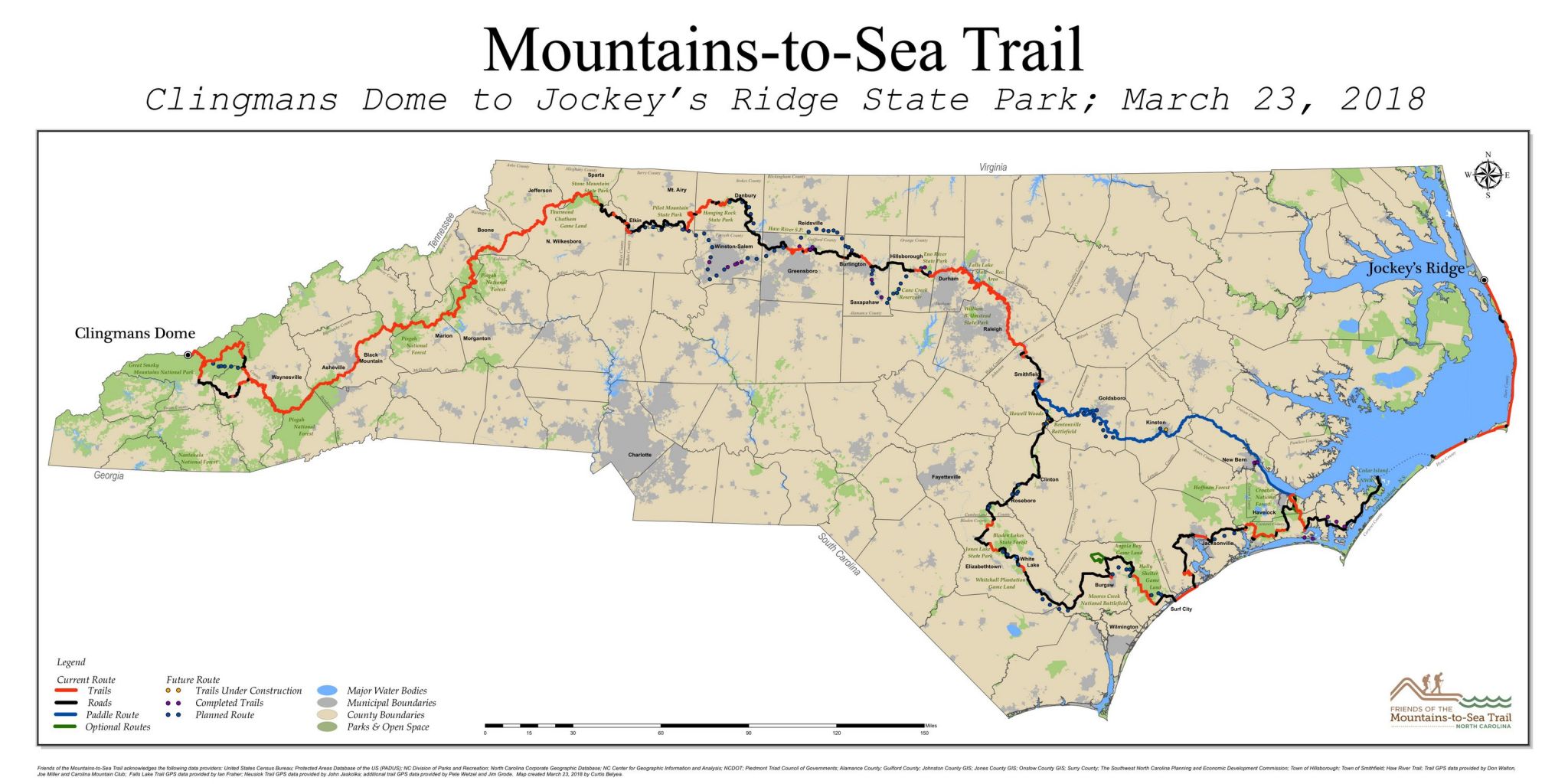 Our friends at Our State Magazine have offered another way to show their support for the trail. For all new subscribers who use the code CPMST at checkout, Our State will send $5 per subscription back to the Friends of the Mountains to Sea Trail. If you have ever been intrigued by North Carolina, subscribe. We have no better publication than Our State for covering the charm and rich culture of our tar heel state.